Needs moar porthl.
https://i.imgur.com/VH1PV6t.jpg
Reminds me loads of,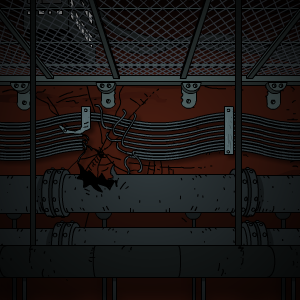 The markup you want is [img], not
. They do have similar likenesses for sure.
I know, but I do not want to spoil Portal 2 for anyone. And I am still playing it after 2 years...
ohhh, I was about to ask where that scrsht was from. gotta get around to playing that
It's a must, I did all the levels for Portal 1 but I am not so great at playing the final boss but one day I'll ad it to my Steam Library of finished games

A reconstruction of the ancient 1st century AD Aeolipile, invented in Roman Egypt, is considered to be the first recorded steam engine or reaction steam turbine.
from this instagram page
very excited about this image because it looks exactly like the infamous tub in the root (and the colors are just....mwah)
explodes
Posts: 15820
Joined: 11 Dec 2012 20:23
@Emp: wonder, why you consider it
infamous
?

It went beyond factory walls...
Entrance gateway to Church of Peace, Potsdam, Germany
The gateway doesn't typically seem to be this vibrant and dark and vine infested as shown here, but this picture gives me a vibe of wanting to be drawn in further into the hallway behind. Might be cool to run with this idea of of being pulled toward darkness or a deep hue of whatever lies beyond
No source, but reminded me of the mover in Sub5/6
STEPWELLS IN INDIA
Water pantheon vibes (and Monument Valley vibes too, come to think of it). These occur in various places around India and are well worth the research. I think they can play into temple-influenced environments very well.
Mahila Bag Jhalra, Jodhpur, Gujarat
Ujala Baoli, Mandu, Madhya Pradesh
Rudabai Vav, Adalaj, Gujarat
"Future Perfect" by artist Marwan Elmidany. Parts of this geometry could be used for nice distant backgrounds to give a mutated/compounded feel
JIE MA
Chinese surrealist.
This one reminds me of the temple interior in Sub9 (except it's full of books!!)
more books
A friend sent me these
Attachments

IMG_20181127_201512827.jpg (235.76 KiB) Viewed 9483 times

IMG_20181127_201541496.jpg (233.73 KiB) Viewed 9483 times